Your donation in virtual coins help
#roldadogs

have: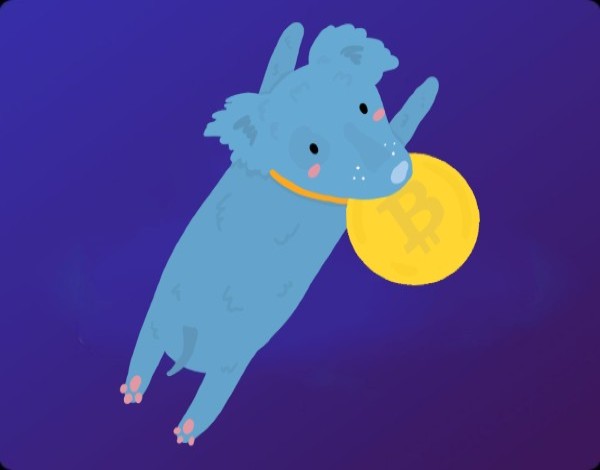 ROLDA is proud to be among
the very first animal charities to
accept cryptocurrency since March 2016.
With us, the giving process is transparent. All transactions are being recorded on the blockchain, making the process traceable and reliable.
Through our cryptocurrency fundraising initiative with Coinbase, Binance, Blockchain, BitPay we can accept multiple cryptocurrencies: Bitcoin (BTC), Ethereum (ETH) and other cryptocurrencies* including: AAVE, AMP, Bitcoin Cash (BCH), Basic Attention Token (BAT), Chainlink (LINK), DAI, Gemini Dollar (GUSD), Litecoin (LTC), Paxos Standard (PAX), Stellar Lumens (XML), Tether (USDT), UMA (UMA), Zcash (ZEC), Wrapped-DGLD (wDGLD), 0x (ZRX) plus many more.
It is true that we can't change the past of all animals that suffered and were brutally killed in Romania but we can work together to change their future, including by using modern methods like donating crypto currencies.
Please take every opportunity to make the World a better place
Make the save dogs a promise!
Virtual Coins for Real Dogs
Donate crypto currencies to invest into rescued dogs' future
Donate what coin you prefer to crypto addresses
directly into ROLDA wallet
A crypto address is all it takes to send and receive cryptos. Any address can send cryptos to any supported format.
A crypto address is a unique locator for where to send a cryptocurrency. They play the same roles as an email when sending fiat currency, or a receiver's phone number when using the mobile money payment option. Crypto address works like any other receiver identity in transactions. You will use it every time you want to send cryptos.
You need to keep it in an easy to access point. When sending cryptos, fill out all the details on the wallet then include the address. The Bitcoin addresses are quite long and can lead to erroneous entries. For that, you either copy or use the QR code option. Using the crypto address is secure.
If you use Blockchain
Link copied.
(BTC)
bc1qmzml7jhgzum6xlyc452082qjf407wvu3kcww2q
Link copied.
(ETH)
0x4c1fC0973D39D4049E0211f1257284c3E7Abe1bE
Link copied.
(WDGLD)
0x4c1fC0973D39D4049E0211f1257284c3E7Abe1bE
Link copied.
(XLM)
GDWYNOSK7MU2C5PNTV7NMPOBBZLGABNMZ3IT3SRKESOGBIKG2JHI2466
Link copied.
(YFI)
0x4c1fC0973D39D4049E0211f1257284c3E7Abe1bE
Link copied.
(TORUS)
0x8c33B0B451Fd50722d22d0FD470D01B449Ff8fD7
Link copied.
(ICP)
d801c4aa673563ce9936b6fe01dc9de5f46e5e9d30828c92c83d4b42d0e1cbb9
If you use Binance
Link copied.
(BNB)
0x32480700467663983828d3b0d5c454d58407beb9
If you use Coinbase
Link copied.
(ADA)
addr1v876d4l0hjgdl0k8wfadttcu8qww5ktpwzs4g0m3kaap99sa82s7w
Link copied.
(BCH)
qz4fqmvhggvwupa3sqdz2f2z4s90440jsuy8v3rx2d
Link copied.
(฿ or BTC)
39XCekFWWoP3mo7tCBBcRu1hG9ANsqaiX1
Link copied.
(ETH)
0xF4BC6Dd83A34dd0f0419fCd00453269D305F40BA
Link copied.
(LTC)
MRYBJr1vYpLZLbk6djifTMvcrNfmRyhJoh
Link copied.
(UNI)
0xEb7A399D99aaC99562248151bEF5EB6620d912D3
Link copied.
(USDT)
0x96e0afE22F18745C65d6F15191cB95247C8a61B3
Link copied.
(WBTC)
0xfCB506f45C93081c72A9E007A6495C1Ecd66Bb64
ROLDA is grateful to work with people passionate about helping animals cause.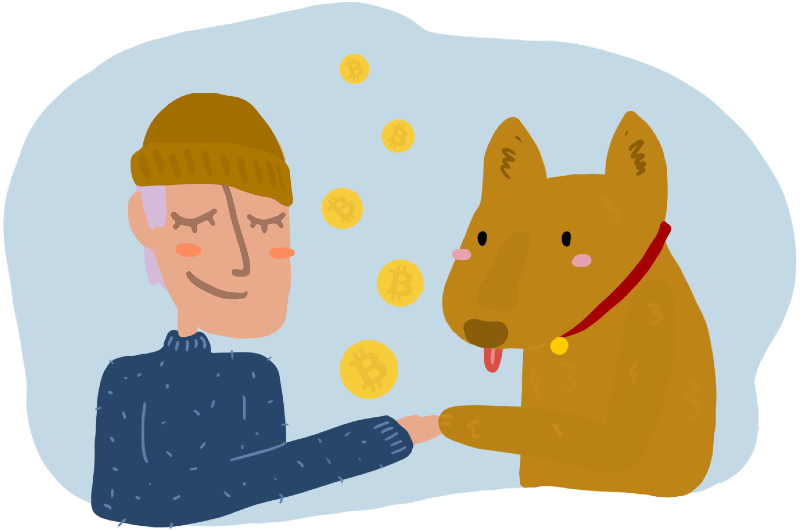 You donate to our rescue mission in different ways:
Activate self-mining and start helping #roldadogs every time you open your computer
Click on the Download Now button to install our safe, anonymous, custom application. You will begin raising money for the life-changing organization of your choice.
Donate cryptocurrencies on #CryptoGivingTuesday
CryptoGivingTuesday is born to expand the trend that brought people to donate millions in cryptocurrency world. The official hashtag of the event are
#GivingTuesday and #CryptoGivingTuesday
Angel Protocol accepts donations for ROLDA in TerraUSD UST and use experts to create sustainable income streams by endowment and liquid accounts.
Join $Zoomies project, the official token that sponsor ROLDA
$Zoomies is the official token to sponsor ROLDA. The crypto team consists of Jay and Lewis who are dedicated animals lovers wishing to make the world a safer place for those animals who would have no one, except ROLDA.To learn why $Zoomies are a great crypto investment, how you can buy some $Zoomies and in this way, also start helping animals in need, please visit this website https://zoomiestoken.org/!
The donations sent by $Zoomies team to ROLDA are transparently published here (section is updated periodically):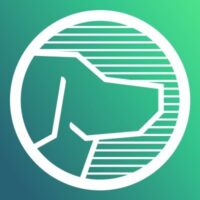 Take a look how a larger donation of Bitcoins can help ROLDA reach more animals in Romania
1 BTC estimated for an average value of 30000 USD (last update: July 2021)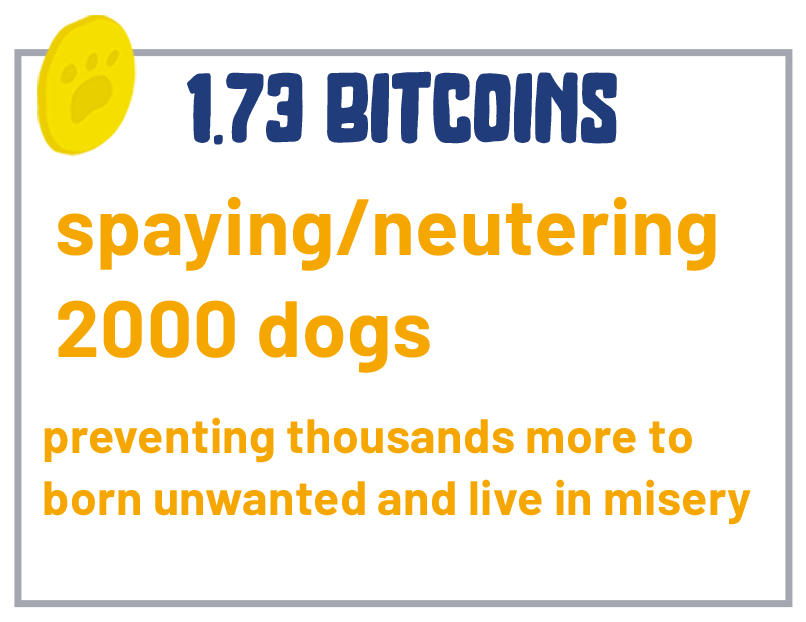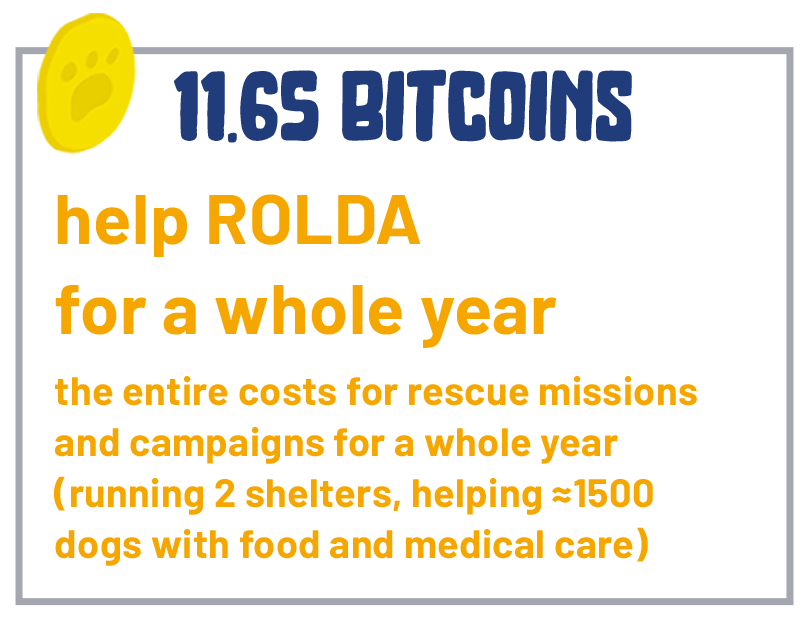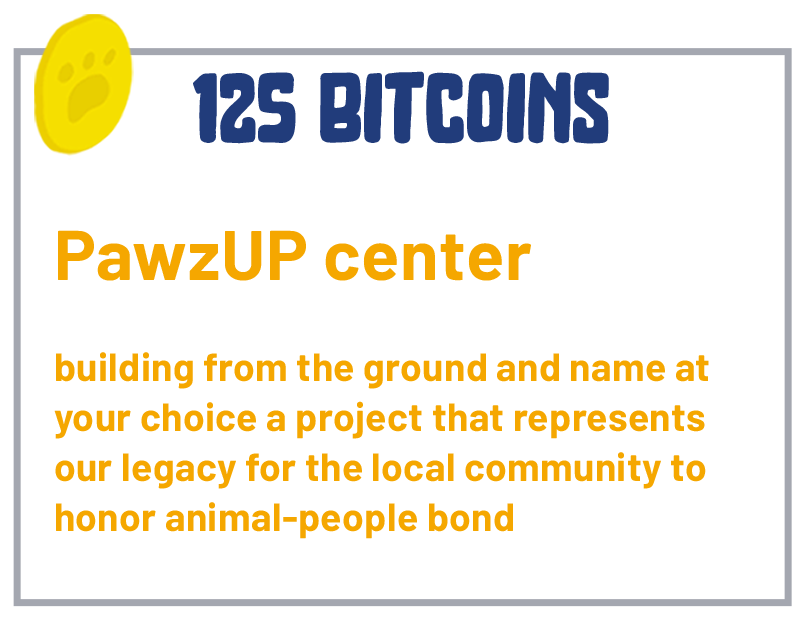 It's time to do good things
ROLDA envision a World where no animal will suffer hunger or consequences of people's ignorance and abuses. To make that vision a reality, we must keep innovating to meet the changing needs of the times. And we believe that the best ideas for helping abused, neglected, homeless animals in Romania can come from anyone, anywhere.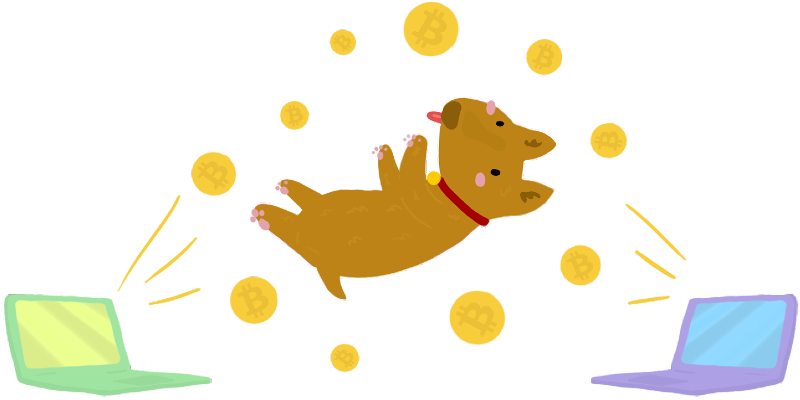 Our PRIORITIES
Provide good sheltering conditions for all rescued dogs;
Disease management control (preventive treatments, snap tests, isolation for sick dogs, disinfection);
Increase adoptions in countries where ROLDA is established as a charity;
Help poor communities look after their beloved pets responsibly;
Identify new partners (companies, foundations, grant makers) to reach more animals in need;
Build a modern adoption center where local community to volunteer and from where to adopt safe and healthy animals.
Our PROMISES
Never refuse an animal injured, abused, homeless, hungry
Never put to sleep a healthy dog or a dog who has a chance to recover
Never disappoint our great supporters
Work transparently
Help animals and people who care about them
Fight for our goals, believes and values until the end
If you have questions or need assistance with your gift, please write us to contact@rolda.org!
We are very grateful to our regular sponsors
ROLDA work for animals is
focused on animal welfare principles
Helping animals is why ROLDA was born.
And ROLDA is my whole life!


"I started this charity in my 20′ and I see it growing healthy. From a 3k $ budget, we grew every year more. We are not as big as I wished, after 15 years but we are stronger and have supporters on 3 continents. ROLDA is my life and everything I am dreaming of. I hope we will be able to build a modern adoption center where the local community to feel safe to adopt rescued dogs and cats. This adoption center will be part of a much larger project which will include sanctuary for working animals retired (donkeys, horses) and other small farm animals. The whole project is estimated to cost approx 2 million EUR which looks like close to impossible dream but maybe the power of crypto coins will transform it into reality faster.
Dana Costin, Founder of ROLDA
As cryptocurrencies become more widely used, so has their resulting carbon footprint, due to the energy required to generate electricity for transactions. As part of an ongoing sustainability review at ROLDA, we are currently exploring alternative cryptocurrencies with a lower environmental impact. ROLDA will regularly review raising funds through cryptocurrencies and update our policy when lower impact technologies are developed using sustainable energy sources. Any updates to our cryptocurrency donations policy will be published on this website.
Frequently Asked Questions
Why is ROLDA accepting crypto currencies?
Bitcoin and other crypto currencies are an innovative new kind of currency and we believe that accepting these will result in donations we may not otherwise receive, as well as connecting us with new types of supporters. The cryptocurrency community has a lot of innovative ideas and we want to connect with you more directly. If you have a use case, idea or want to partner with us, please reach out by contact@rolda.org. Also, from our research into future trends, it looks likely that we will receive digital currency as a donation and/or as part of a legacy at some point and we want to be prepared for that eventuality.
Is my cryptocurrency donation tax deductible?
US
The IRS classifies cryptocurrency donations as property, meaning they are not subject to capital gains tax and are tax-deductible. Your contribution is tax-deductible to the fullest extent permitted by law. For example, for donors from the United States, the IRS has classified Bitcoin as property for tax purposes. This means that when you donate Bitcoin and other cryptocurrencies to a 501(c)(3) nonprofit like ROLDA USA, you do not have to pay capital gains tax and it is tax-deductible if you provide your email address. Please consult your tax advisor. You can donate anonymously but you will not receive a tax receipt.
UK
Buying cryptocurrency (eg. GBP → BTC): There are no taxes on buying crypto in the UK, or even holding it for as long as you want. You should still keep records of these transactions so that you can deduct the costs when you eventually sell them. Crypto taxation in the UK If you're a crypto trader in the UK, you are obliged to pay capital gains tax or income tax depending on the crypto activities you undertake.
AUSTRALIA
Australian Tax Agency (ATO) has issued official guidance stating that cryptocurrency is taxed as a capital gains asset which means you have to pay tax every time you trade, sell or use crypto to pay for goods/items.
EU
Many EU member-states have their own cryptocurrency tax models.
For example, Germany (if under 600 Euro) and Slovenia don't tax Bitcoin transactions, except for VAT. Malta has become a haven for cryptocurrency transactions due to its policy to not charge income or gain taxes on isolated transfers. Only crypto exchanges are taxed, falling under the general corporate income tax rate of 35%. Portugal is another EU nation without specific cryptocurrency taxation laws. On the other hand, Romania charges a 10% tax on all cryptocurrency earnings above 126 Euro annually.
(Last updated: June 2021)
Can ROLDA accept cryptocurrency from anywhere in the World?
Cryptocurrency is global payment network, and accepting it enables ROLDA to get donations from anywhere in the world. Anyone with an Internet connection and a digital wallet can donate crypto coins to ROLDA.
What is NFT and does ROLDA accept NFT donations?
NFT stands for Non-Fungible Token. The token refers to a unit of cryptocurrency on the blockchain, a public ledger on which cryptocurrency like Ethereum and Bitcoin transactions are stored. NFT is analogous to a digital certificate of authenticity that serves as proof of ownership. You can donate the proceeds from the sale of an NFT to ROLDA if you first convert it to one of the cryptocurrencies that we accept which includes Ethereum and Bitcoin. You can donate NFT cryptocurrency proceeds through our cryptocurrency donation page. If you are an artist, athlete, or public figure who would like to sell or donate NFT proceeds to ROLDA, send an inquiry to contact@rolda.org!
If you want to transfer the ownership of an NFT to ROLDA, we created an account on OpenSea. Please get in touch with our team to discuss more details.
Where I can find more info about Bitcoin?
For more information on Bitcoin, you can review this frequently asked questions document at bitcoin.org: https://bitcoin.org/en/faq
Are cryptocurrencies legal?
Yes. There is currently no legal restriction for merchants to accept payments in Bitcoins in the UK, Ireland or the EU. Travel website Expedia accepts Bitcoin, along with global charities like The Water Project, Save the children or UNICEF.