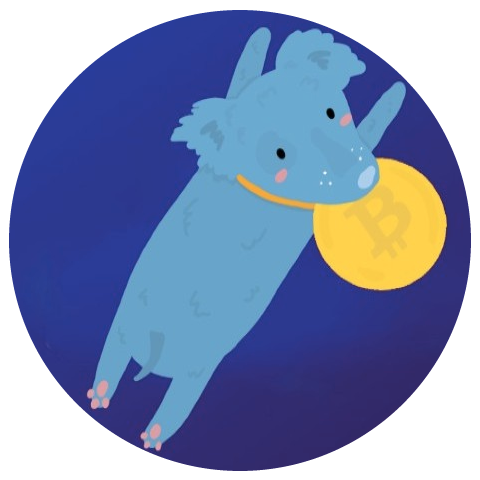 Help ROLDA to fight animal cruelty with crypto coins
ROLDA is on a mission to reach as many abused, neglected and injured, homeless animals in a country with millions of strays.
Beside rescue-shelter-rehome work, ROLDA runs education and social programs to help disadvantaged rural communities look after their pets. Since the war started, ROLDA helps #UkraineAnimals to survive.
Your donation in virtual coins help
#roldadogs and cats

have:

When you donate crypto directly to ROLDA, we immediately convert your coins into fiat.
Your gift will fund animal rescue missions in Romania and during the war,
in Ukraine where we extend our emergency aid to local rescuer.
Please note that all donations made in crypto are nonrefundable.

ROLDA accepts crypto donations since 2016
ROLDA is one of the first animal charities to accept crypto currency, starting with March 2016.

The giving process is transparent
With us, the giving process is transparent. All transactions are being recorded on the blockchain, making the process traceable and reliable.
Make the save animals a promise!
Virtual coins for real
#realdogs

and cats
Donate cryptocurrencies to invest in rescued animals' future
Through our cryptocurrency fundraising initiative with Coinbase, Binance, Blockchain, BitPay we can accept multiple cryptocurrencies: Bitcoin (BTC), Ethereum (ETH) and other cryptocurrencies* including: AAVE, AMP, Bitcoin Cash (BCH), Basic Attention Token (BAT), Chainlink (LINK), DAI, Gemini Dollar (GUSD), Litecoin (LTC), Paxos Standard (PAX), Stellar Lumens (XML), Tether (USDT), UMA (UMA), Zcash (ZEC), Wrapped-DGLD (wDGLD), 0x (ZRX) plus many more.
Click on the coin you'd like to give for our wallet address
All donations made directly to these wallets will be immediately converted to fiat upon receipt.

Bitcoin
BTC

Etherium
ETH

Wrapped-DGLD
WDGLD

XLMedia
XLM

yearn.finance
YFI

TORUS
TORUS

Internet Computer
ICP

Binance
BNB

Cardano
ADA

Bitcoin Cash
BCH

Bitcoin
BTC

Etherium
ETH

Litecoin
LTC

Uniswap
UNI

Tether
USDT

Wrapped Bitcoin
WBTC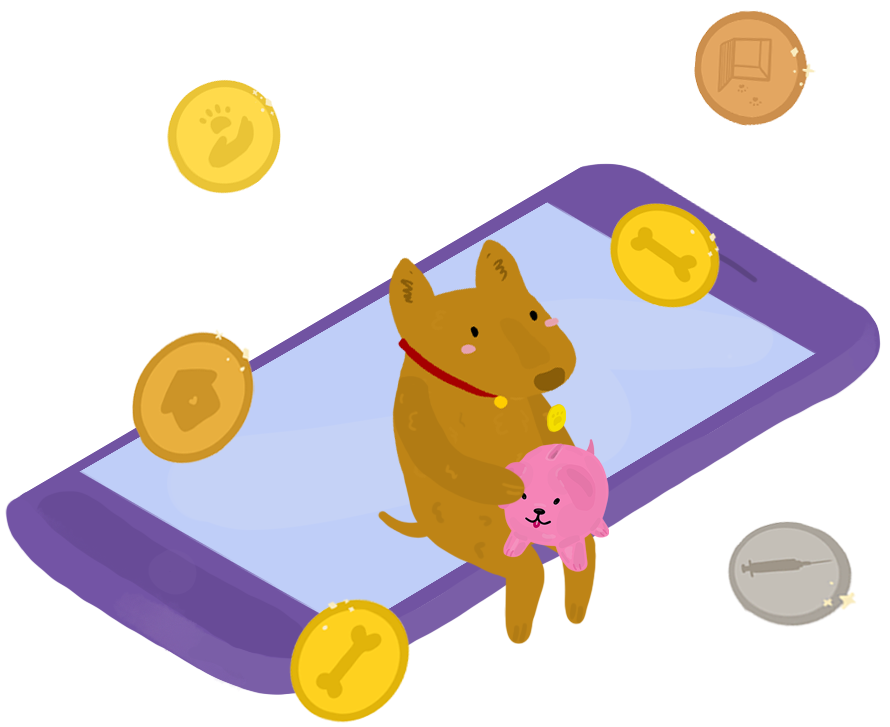 Donate crypto
ROLDA is grateful to work with people passionate about helping animals cause.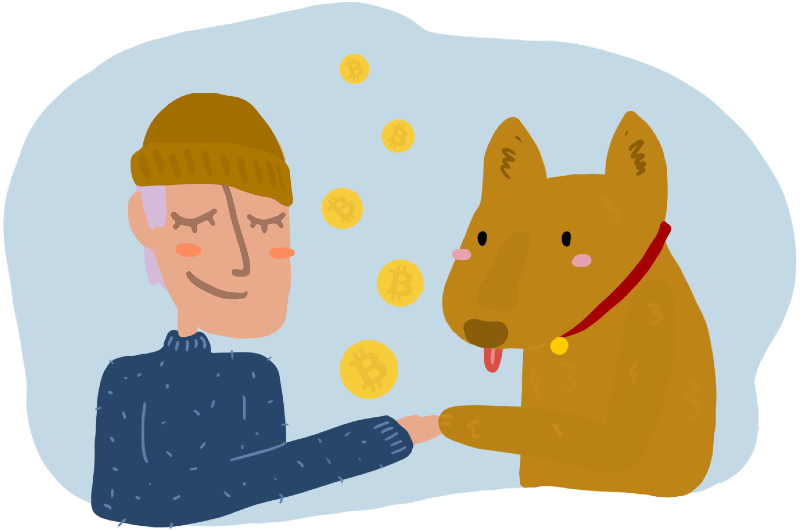 You donate to our rescue mission in different ways:
Activate self-mining and start helping #roldadogs every time you open your computer
Click on the Download Now button to install our safe, anonymous, custom application. You will begin raising money for the life-changing organization of your choice.
Donate cryptocurrencies on #CryptoGivingTuesday
CryptoGivingTuesday is born to expand the trend that brought people to donate millions in cryptocurrency world. The official hashtag of the event are
#GivingTuesday and #CryptoGivingTuesday
As a donor, you choose what percentage goes to ROLDA's Endowment Account versus Liquid Account
Angel Protocol accepts donations for ROLDA in TerraUSD UST and use experts to create sustainable income streams by endowment and liquid accounts.
Join $Zoomies project, the official token that sponsor ROLDA
$Zoomies is the official token to sponsor ROLDA. The crypto team consists of Jay and Lewis who are dedicated animals lovers wishing to make the world a safer place for those animals who would have no one, except ROLDA.To learn why $Zoomies are a great crypto investment, how you can buy some $Zoomies and in this way, also start helping animals in need, please visit this website https://zoomiestoken.org/!
The donations sent by $Zoomies team to ROLDA are transparently published here (section is updated periodically):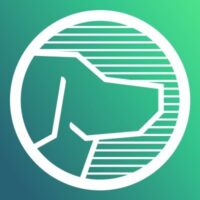 Take a look how a larger donation of Bitcoins can help ROLDA reach more animals in Romania
1 BTC estimated for an average value of 39000 USD, 1 ETH for average 2800 USD (last update April 2022)
Cover the entire costs for small shelter for 12 months = 1.1 BTC or 15 ETH
Cover the entire costs for ROLDA to function for a whole year (2 private sanctuaries, social and education programs, helping pets from poor rural communities) = 11 BTC or 142.8 ETH
Sterilize 1000 dogs and cats from poor communities = 0.9 BTC or 13 ETH
Help us prevent thousands more puppies to born unwanted, to suffer or be killed!
Build the first cattery for disabled and seniors cats in Romania = 1.3 BTC or 18 ETH
Upgrade the small shelter building constructions = 4.54 BTC or 61 ETH
Build from ground a sanctuary for donkeys = 0.85 BTC or 12.25 ETH
Create a sanctuary for retired horses (who are injured, or can't work anymore) saved from being sacrificed to illegal meat industry = 3.65 BTC or 49 ETH
Build PawzUp, a state-of-art adoption and rehabilitation center for the next generations of animals and people in south-east of Romania = 125 BTC or 1680 ETH
It is true that we can't change the past of all animals that suffered and were brutally killed in Romania but we can work together to change their future (including by using modern methods like donating crypto currencies).
Please take every opportunity to make the World a better place.
While we have already helped over 21000 animals in 16 years of activity, we're just getting started. Take 2 minutes to read about what we do in Romania and why.
Our ultimate goal is to find to each rescued dog the best human companion who will understand, respect and offer her/him the best!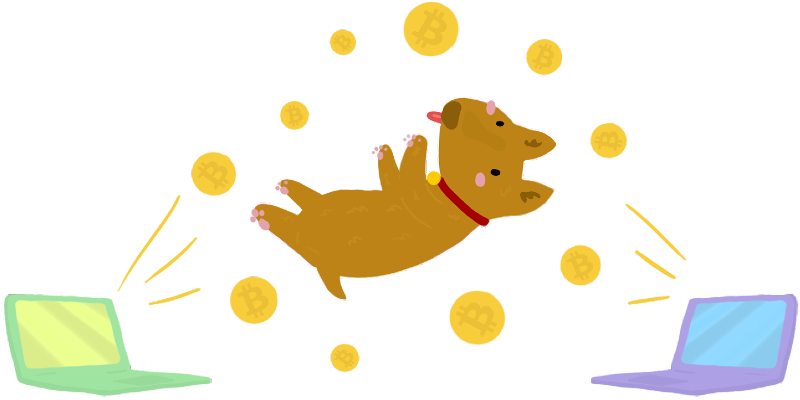 Testimonials from happy adopters from all over the World
Our PRIORITIES
Provide good sheltering conditions for all rescued dogs;
Disease management control (preventive treatments, snap tests, isolation for sick dogs, disinfection);
Increase adoptions in countries where ROLDA is established as a charity;
Help poor communities look after their beloved pets responsibly;
Identify new partners (companies, foundations, grant makers) to reach more animals in need;
Build a modern adoption center where local community to volunteer and from where to adopt safe and healthy animals.
Our PROMISES
Never refuse an animal injured, abused, homeless, hungry
Never put to sleep a healthy dog or a dog who has a chance to recover
Never disappoint our great supporters
Work transparently
Help animals and people who care about them
Fight for our goals, believes and values until the end
If you have questions or need assistance with your gift, please write us to contact@rolda.org!
We are very grateful to our regular sponsors
ROLDA work for animals is
focused on animal welfare principles
Helping animals is why ROLDA was born.
And ROLDA is my whole life!


"I started this charity in my 20′ and I see it growing healthy. From a 3k $ budget, we grew every year more. We are not as big as I wished, after 15 years but we are stronger and have supporters on 3 continents. ROLDA is my life and everything I am dreaming of. I hope we will be able to build a modern adoption center where the local community to feel safe to adopt rescued dogs and cats. This adoption center will be part of a much larger project which will include sanctuary for working animals retired (donkeys, horses) and other small farm animals. The whole project is estimated to cost approx 2 million EUR which looks like close to impossible dream but maybe the power of crypto coins will transform it into reality faster.
Dana Costin, Founder of ROLDA
As cryptocurrencies become more widely used, so has their resulting carbon footprint, due to the energy required to generate electricity for transactions. As part of an ongoing sustainability review at ROLDA, we are currently exploring alternative cryptocurrencies with a lower environmental impact. ROLDA will regularly review raising funds through cryptocurrencies and update our policy when lower impact technologies are developed using sustainable energy sources. Any updates to our cryptocurrency donations policy will be published on this website.
Frequently Asked Questions
Why is ROLDA accepting crypto currencies?
Bitcoin and other crypto currencies are an innovative new kind of currency and we believe that accepting these will result in donations we may not otherwise receive, as well as connecting us with new types of supporters. The cryptocurrency community has a lot of innovative ideas and we want to connect with you more directly. If you have a use case, idea or want to partner with us, please reach out by contact@rolda.org. Also, from our research into future trends, it looks likely that we will receive digital currency as a donation and/or as part of a legacy at some point and we want to be prepared for that eventuality.
Is my cryptocurrency donation tax deductible?
US
The IRS classifies cryptocurrency donations as property, meaning they are not subject to capital gains tax and are tax-deductible. Your contribution is tax-deductible to the fullest extent permitted by law. For example, for donors from the United States, the IRS has classified Bitcoin as property for tax purposes. This means that when you donate Bitcoin and other cryptocurrencies to a 501(c)(3) nonprofit like ROLDA USA, you do not have to pay capital gains tax and it is tax-deductible if you provide your email address. Please consult your tax advisor. You can donate anonymously but you will not receive a tax receipt.
UK
Buying cryptocurrency (eg. GBP → BTC): There are no taxes on buying crypto in the UK, or even holding it for as long as you want. You should still keep records of these transactions so that you can deduct the costs when you eventually sell them. Crypto taxation in the UK If you're a crypto trader in the UK, you are obliged to pay capital gains tax or income tax depending on the crypto activities you undertake.
AUSTRALIA
Australian Tax Agency (ATO) has issued official guidance stating that cryptocurrency is taxed as a capital gains asset which means you have to pay tax every time you trade, sell or use crypto to pay for goods/items.
EU
Many EU member-states have their own cryptocurrency tax models.
For example, Germany (if under 600 Euro) and Slovenia don't tax Bitcoin transactions, except for VAT. Malta has become a haven for cryptocurrency transactions due to its policy to not charge income or gain taxes on isolated transfers. Only crypto exchanges are taxed, falling under the general corporate income tax rate of 35%. Portugal is another EU nation without specific cryptocurrency taxation laws. On the other hand, Romania charges a 10% tax on all cryptocurrency earnings above 126 Euro annually.
(Last updated: June 2021)
Can ROLDA accept cryptocurrency from anywhere in the World?
Cryptocurrency is global payment network, and accepting it enables ROLDA to get donations from anywhere in the world. Anyone with an Internet connection and a digital wallet can donate crypto coins to ROLDA.
What is NFT and does ROLDA accept NFT donations?
NFT stands for Non-Fungible Token. The token refers to a unit of cryptocurrency on the blockchain, a public ledger on which cryptocurrency like Ethereum and Bitcoin transactions are stored. NFT is analogous to a digital certificate of authenticity that serves as proof of ownership. You can donate the proceeds from the sale of an NFT to ROLDA if you first convert it to one of the cryptocurrencies that we accept which includes Ethereum and Bitcoin. You can donate NFT cryptocurrency proceeds through our cryptocurrency donation page. If you are an artist, athlete, or public figure who would like to sell or donate NFT proceeds to ROLDA, send an inquiry to contact@rolda.org!
If you want to transfer the ownership of an NFT to ROLDA, we created an account on OpenSea. Please get in touch with our team to discuss more details.
Where I can find more info about Bitcoin?
For more information on Bitcoin, you can review this frequently asked questions document at bitcoin.org: https://bitcoin.org/en/faq
Are cryptocurrencies legal?
Yes. There is currently no legal restriction for merchants to accept payments in Bitcoins in the UK, Ireland or the EU. Travel website Expedia accepts Bitcoin, along with global charities like The Water Project, Save the children or UNICEF.